Services
The team at Divine Pool Renovations has over 25 years of experience in swimming pool resurfacing and renovations. We have immense experience in dealing with pool plumbing issues and pool crack repairs as well. From replacing the pool coping to inground pool repairs, we can deal with any issue or problem that affects your swimming pool.
Unlike other pool restoration companies in Sydney, we believe in providing comprehensive services and solutions to our clients. With us helming your project, you can expect to receive personalised levels of service and a comprehensive set of solutions. In fact, we have formulated a 22-Step Transformation System for our clients. This foolproof system ensures that your swimming pool renovations have taken place to the highest standards possible.
The 22-Step Transformation System that we follow for all swimming pool resurfacing and renovation projects focuses on:
Pumping out the water
Removing the hydro valve
Inspecting the hardness of the pool
Identifying and removing the drummy marble sheen
Removing rusted sections of the pool and repairing them
Eliminating all visible cracks that we come across in the pebblecrete pool
Creating the angle channel
Acid etching the pebble pool interiors
Installing the hydro valve
Patching the drummy areas in the pool
Pressure washing the pool
Applying the bonding slurry coat
Laying the new waterline tiles for a better swimming pool resurfacing job
Laying the pool coping
Applying the new interior
Acid exposing the new interior to accomplish the best concrete pool resurfacing
Setting the new grease plate
Installing the bleach bath filtration system
Cleaning the site and removing all the rubbish from it
Refilling the pool
Rebalancing the pool chemically and,
Vacuum cleaning the pool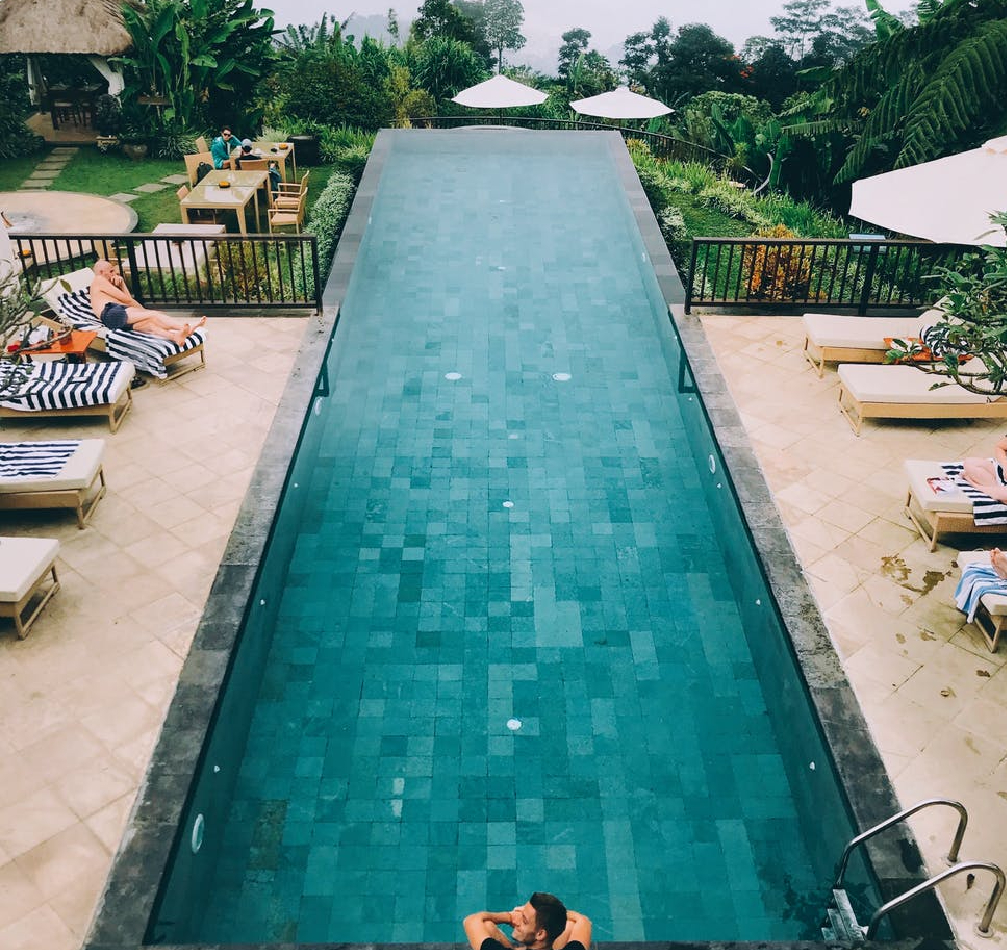 This system highlights our keen attention to detail. It also highlights why we are the best pool restoration company in Sydney. Our peerless pool renovations give you a beautiful and usable pool at affordable rates. In addition, you get a pool that functions more efficiently. So, all that you need to do as a pool owner is to come home and head for a swim in your personal oasis.