Pool Renovations
Discover Superior Pool Renovations in Sydney
The ideal way to keep your pool looking good longer is through our swimming pool renovations. We have over 25 years' experience in pool renovations in the Sydney area and offer a complete service from renovation to resurfacing or repair.
We believe in personalised service and customised solutions that are practical and cost-effective. So, talk to us about our 22-Step Transformation System to renovate your swimming pool to the highest standards.
We can improve or upgrade an existing swimming pool for the best pool restoration in Sydney. This service includes:
Resurfacing: The surface of a swimming pool can become cracked, stained or worn, which means it is time to repair the interior surface.
Pool equipment upgrades: It is not just the pool that must be renovated, but ancillary equipment like heaters, filters and pumps. These can break down or become outdated and no longer deliver peak performance, affecting the efficiency of your pool equipment.
Sprucing up: Renovations can add new features such as lighting, waterfalls or automation systems for improved energy efficiency. As a result, your pool will look great and always be highly functional.
All hands on the pool deck: The immediate surroundings of your pool may also require attention, such as a deck or patio that sustains damage or prolonged wear and tear. Attending this area is essential for safety and aesthetic reasons.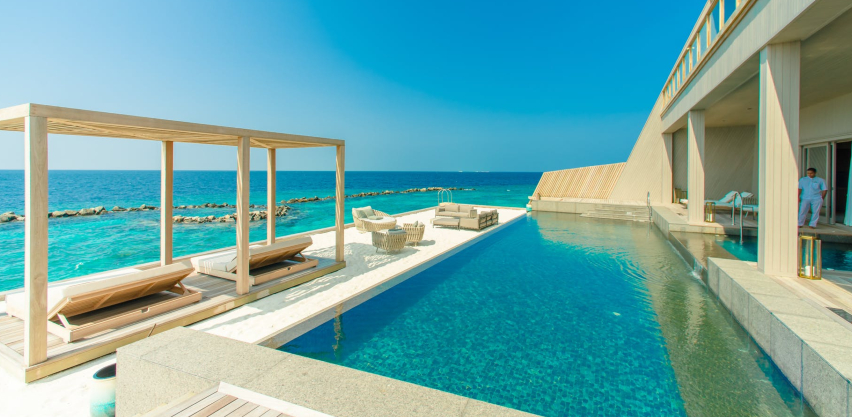 So, speak to our friendly and experienced team about your specific requirements. We can assist with the following scenarios:
Outdated facilities: We've designed our 22-Step Transformation System to rejuvenate a tired-looking pool, transforming it into the focal point of your outdoor living area. We promise you will not recognise it once we're done.
Taking the plunge: Lap pools or plunge pools also require sprucing up over time. Instead, we can resurface the concrete base with a brand-new membrane, restoring it to its former glory.
The long haul: If your pool has fallen into a state of neglect or disrepair, chat with us about a complete overhaul.
Transformation Plan
A swimming pool is often right at the top of homeowners' wish lists, especially when it comes to entertaining the family outdoors. However, there comes a time when every pool is ready for renovation.
You might baulk at the perceived cost and disruption, but our trusted 22-Step Transformation System is the perfect solution. You will appreciate our customised approach, flexibility and focus on quality and cost-effectiveness.
Add to the value of your home and property by renovating your pool through Divine Pool Renovations. A well-maintained and beautiful pool will continue adding value for years.